Plant Identification Guides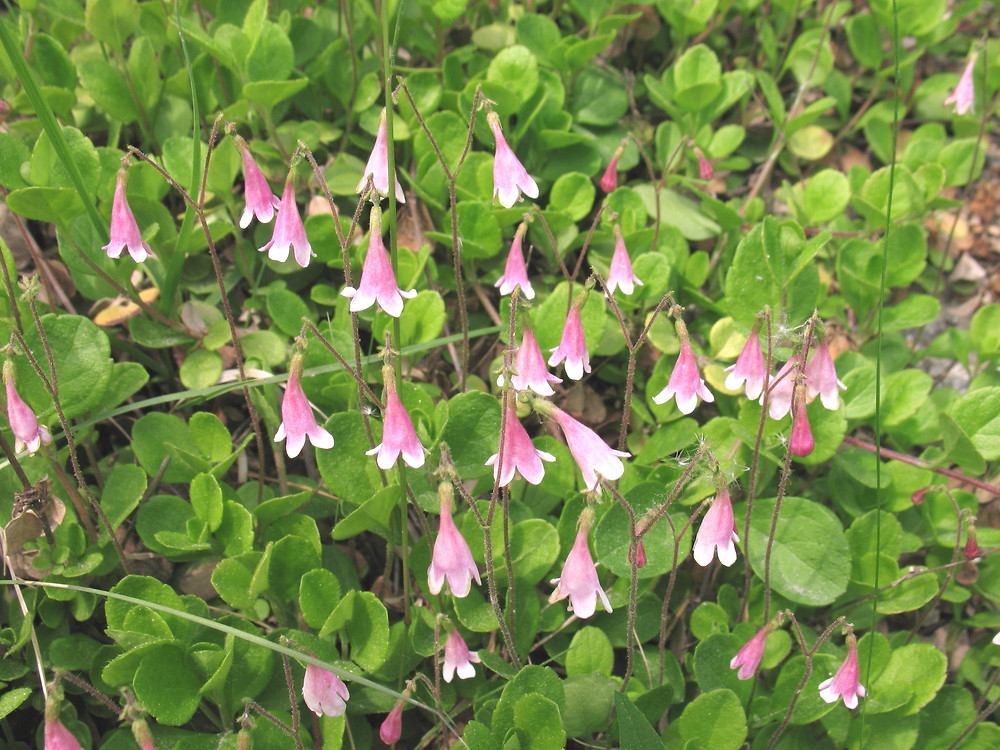 Scientific plant names are used as plant identification guides, because they are more precise than the common plant names.
So to identify plants and flowers, scientific names, botanical names, have been used for hundreds of years.
Scientific plant names, if you break them down, can tell you something about the plants, such as color, leaf form, shape of plant, where it came from, plant parts, and plant peculiarities.
The first part of a scientific botanical name is the genus name.
The second part is the species name, which is usually a descriptive word.
Many plants are named for the person who first identified them.
Other plant identifications hold clues to a plant's growth habit, origin, fragrance, or other characteristics.
Plant Identification Guide
Sollya heterophylla, in the picture above for example, combines hetero (heterogeneous, or various) to mean "various-size leaves".
Indeed, some of the leaves of this evergreen shrub are swordlike and others are oblong.
Some of the scientific names used to identify a plant are so much like English words that there is no question as to their meaning.
Prostratum, compacta, deliciosa, fragrans, and pendula, all give clear clues as to a plants qualities.
Below are commonly used botanical names used as plant identification guides for color of flowers, foilage, plant shapes etc.
Commonly Used Botanical Names
For Colors of Flowers and Foilage
albus – white
argenteus – silvery
aureus – golden
azureus – azure, sky blue
caeruleus – dark blue
caesius – pure white, shiny
canus – ashy gray, hoary
cereus – waxy
citrinus – yellow
coccineus – scarlet
concolor – one color
croceus – yellow
cruentus – bloody
discolor – two colors, separate colors
glaucus – covered with gray blooms
incanus – gray, hoary
luteus – yellow
pallidus – pale
purpureus – purple
rubens, ruber – red, ruddy
rufus – ruddy
Form of Leaf. (folius-leaves or foilage)
acerifolius – maplelike
agustifolius – narrow
aquifolius – spiny
buxifolius – boxwood-like
ilicifolius – hollylike
laurifolius – laurel-like
parvifolius – small
populifolius – poplarlike
quercifolius – oak-like
salicifolius – willowlike
Shape of Plant
adpressus – pressing against, hugging
altus – tall
arboreus – treelike
capitatus – headlike
compactus – compact, dense
confertus – crowded, pressed together
conturtus – twisted
decumbens – trailing, with tips upright
depressus – pressed down
elegans – elegant, slender, willowy
fastigiatus – branches errect and close together
humifusus – sprawling on the ground
humilis – low, small, humble
impressus – sunken
nanus – dwarf
procumbens – trailing
prostratus – prostrate
pumilus – dwarf, small
pusillus – puny, insignificant
repens – creeping
reptans – creeping
scandens – climbing
Origin – Where The Plant Came From
The suffix -ensis (of a place) is added to place names to specify the habitat where the plants was first discovered.
africanus – of Africa
alpinus – of the Alps
australis – southern
borealis – northern
campestris – of the field or plains
canadensis – of Canada
canariensis – of the Canary Islands
capensis – of the Cape of Good Hope area
chilensis – of Chile
chinensis – of China
hispanicus – of Spain
hortensis – of gardens,/li>
indicus – of India
insularis – of the island
japonicus – of Japan
liltoralis – of the seashore
montanus – of the mountains
riparius – of riverbanks
rivalis, rivularis – of brooks
saxatilis – inhabiting rocks
Acknowledgment: Western Garden Encyclopedia