My Ikea Dressing Area + Vanity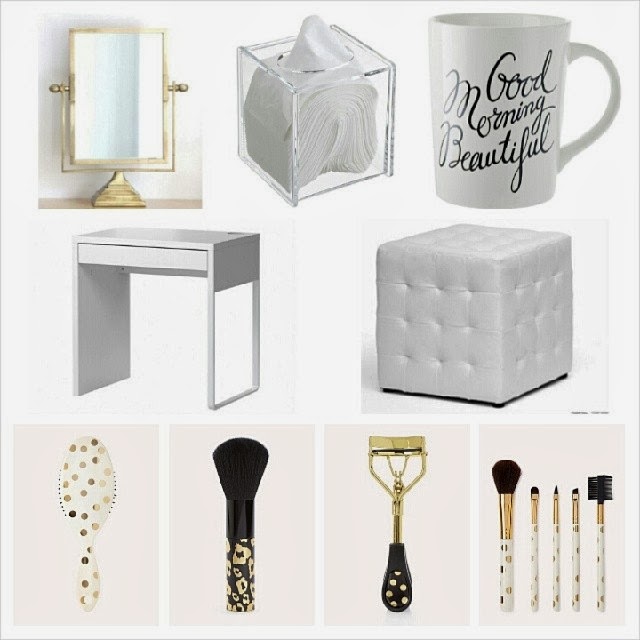 Oh hello. I know…it's been forever since we last saw each other. But I'm still here and back with a fabulous space makeover from our bedroom.
A tiny corner of our bedroom which I deemed "my dressing area" pretty much consisted of a full length mirror tilted against the wall. 
I've always wanted a dressing table. There is just something so intrinsically glamorous about having a special space just to get yourself ready in the morning, or for an evening out. Of course having the space in your bedroom for such a luxury is another story. I've always settled for parking a stool at the bathroom counter but after coming across the 
Micke desk
 at Ikea I was giddy. It was the perfect size, minimal in design, featured a drawer and being a desk and all – a spot for cable management.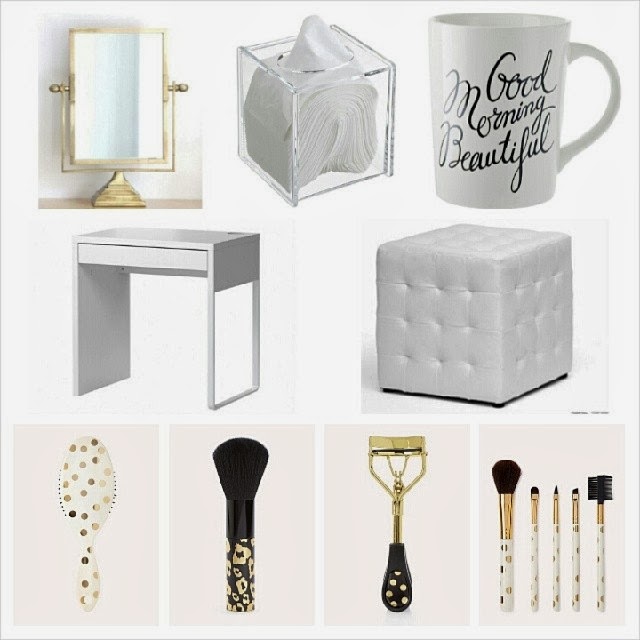 The revamped space: Hello Beautiful!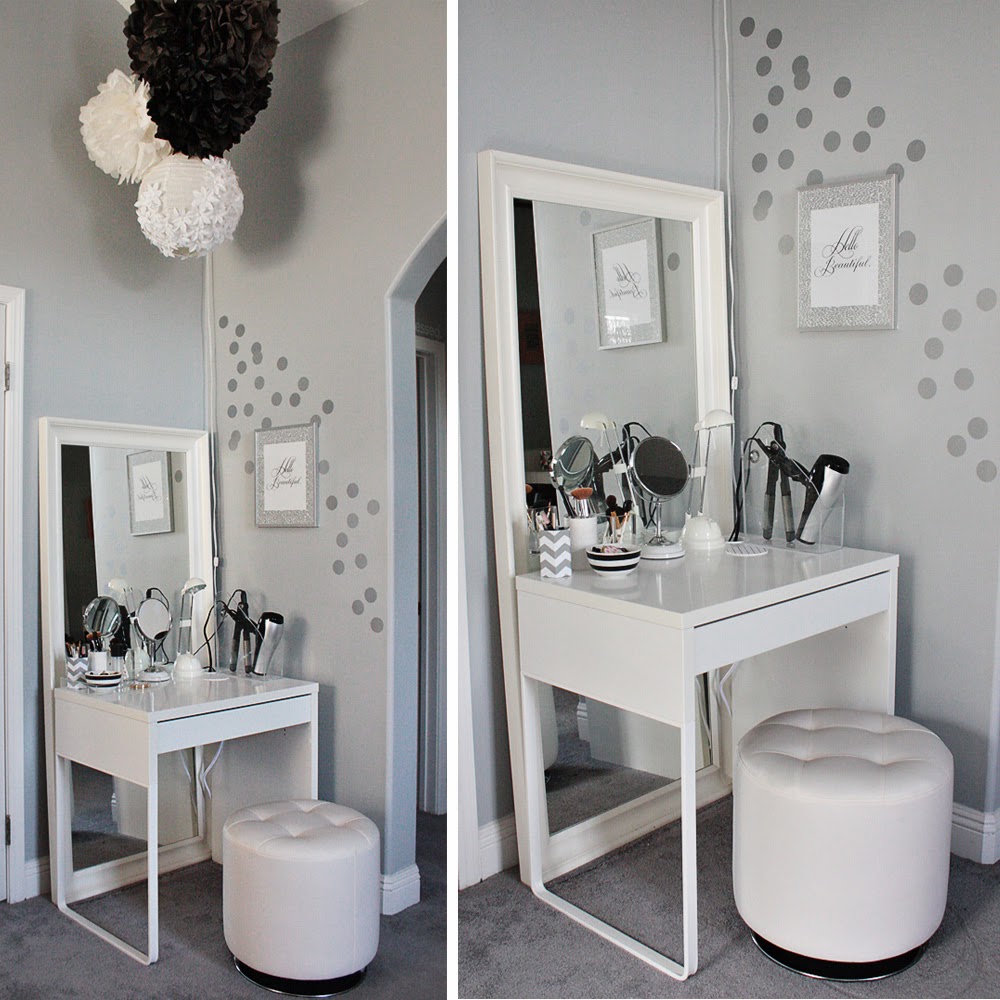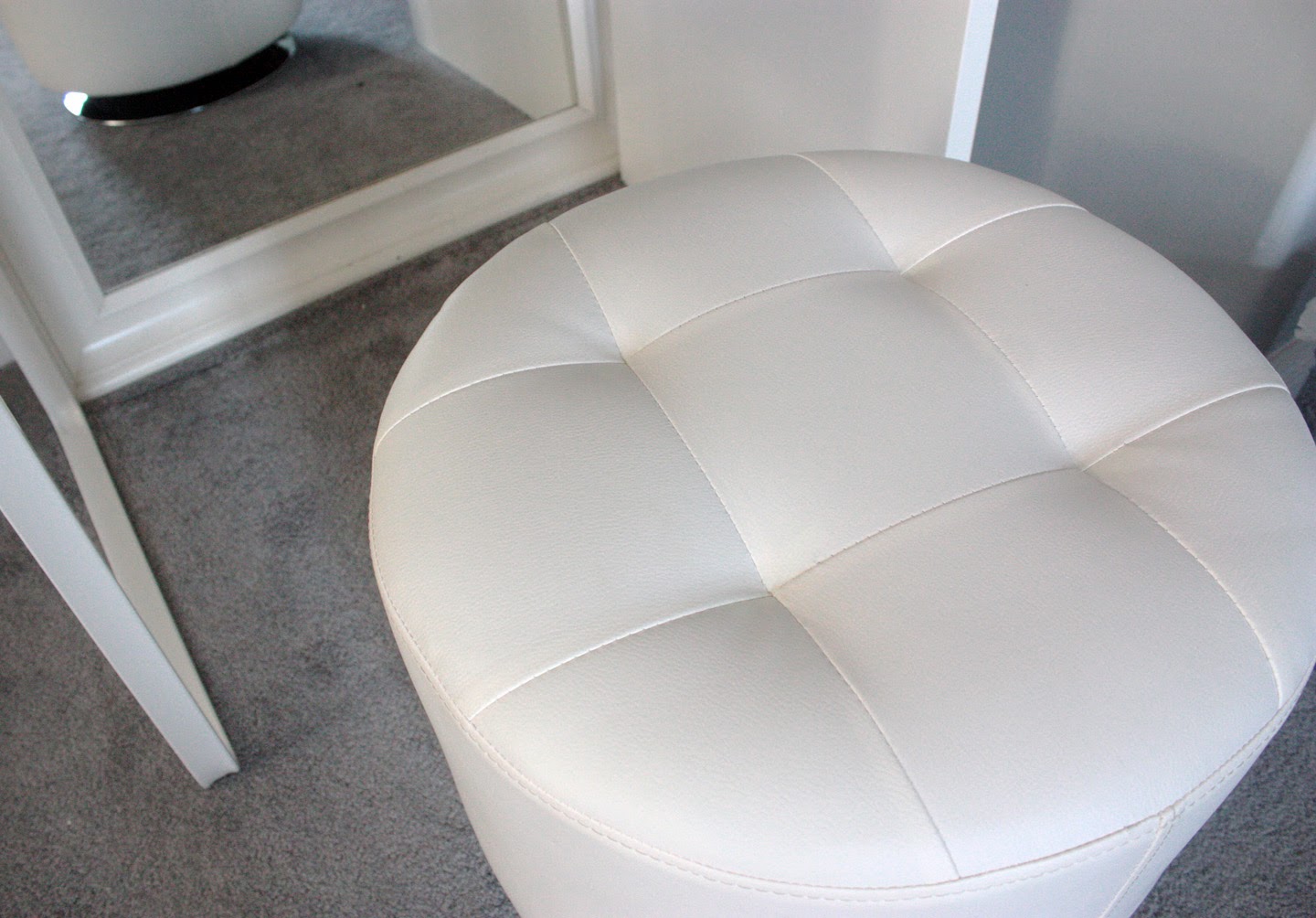 And then this happened. I found the most perfect swiveling white leather stool at Home Goods.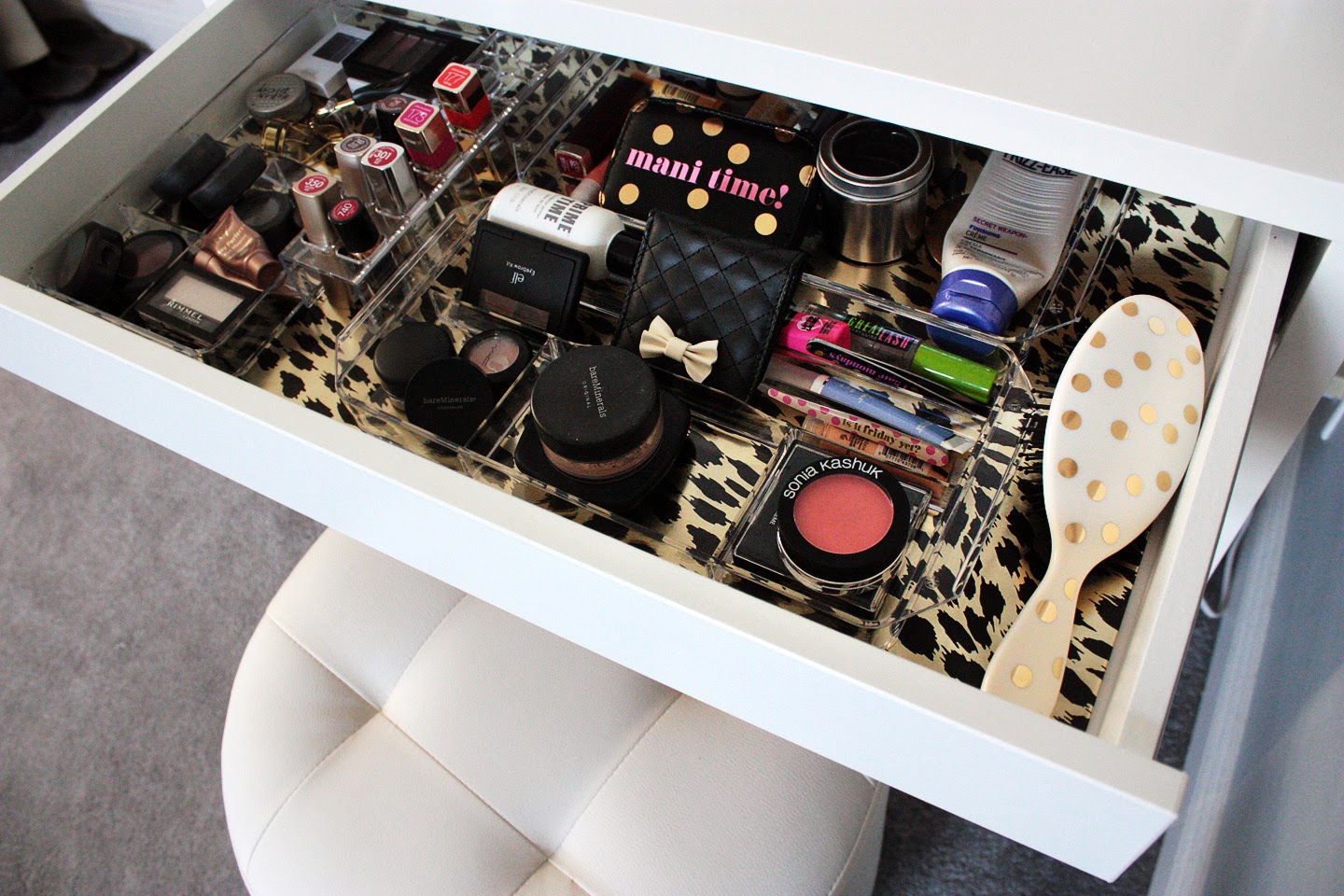 I lined the drawer (naturally) with some metallic leopard print wrapping paper, also found at Home Goods.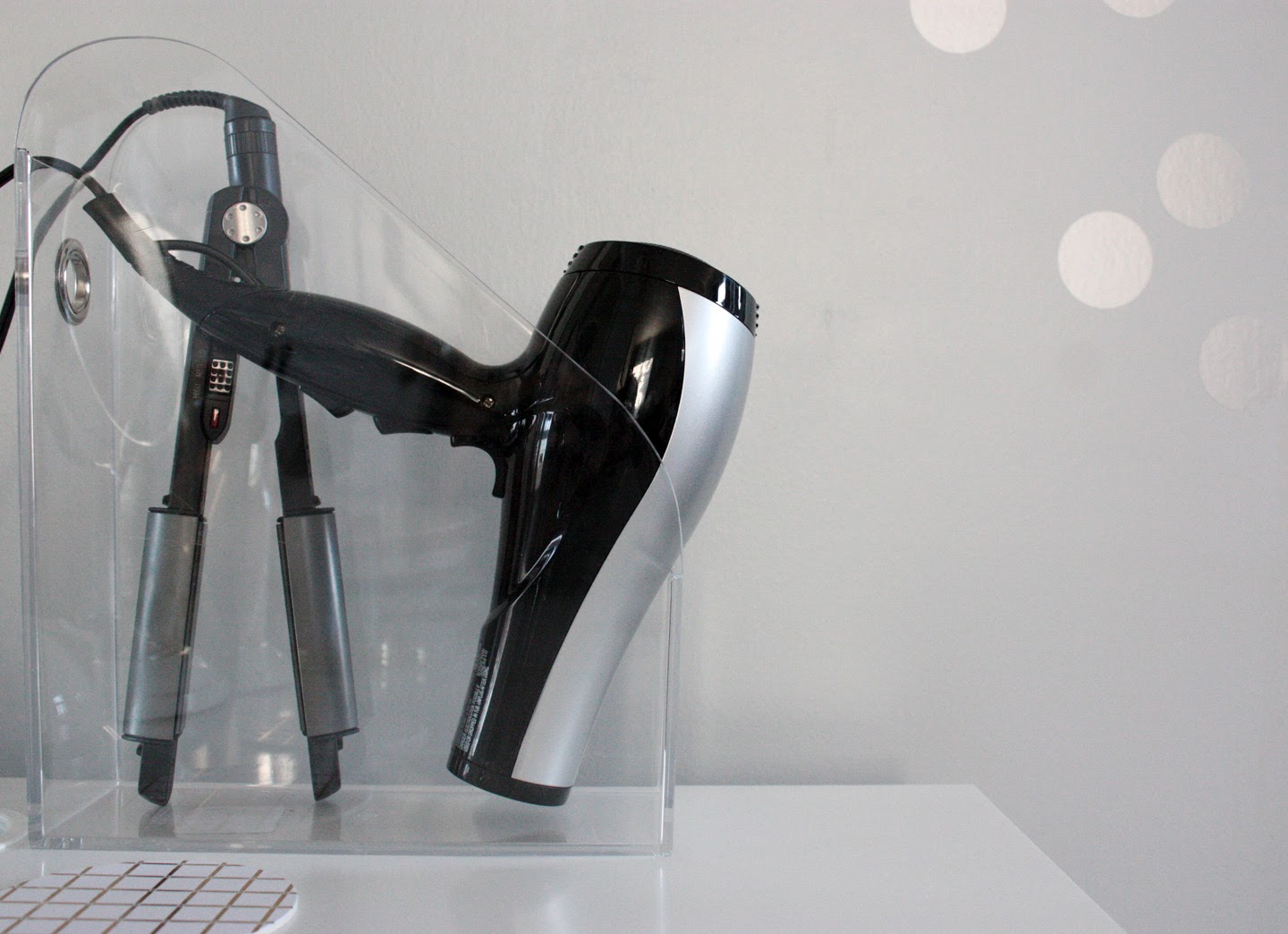 I repurposed this acrylic magazine file into a holder for my styling tools. I love the clean, minimal look.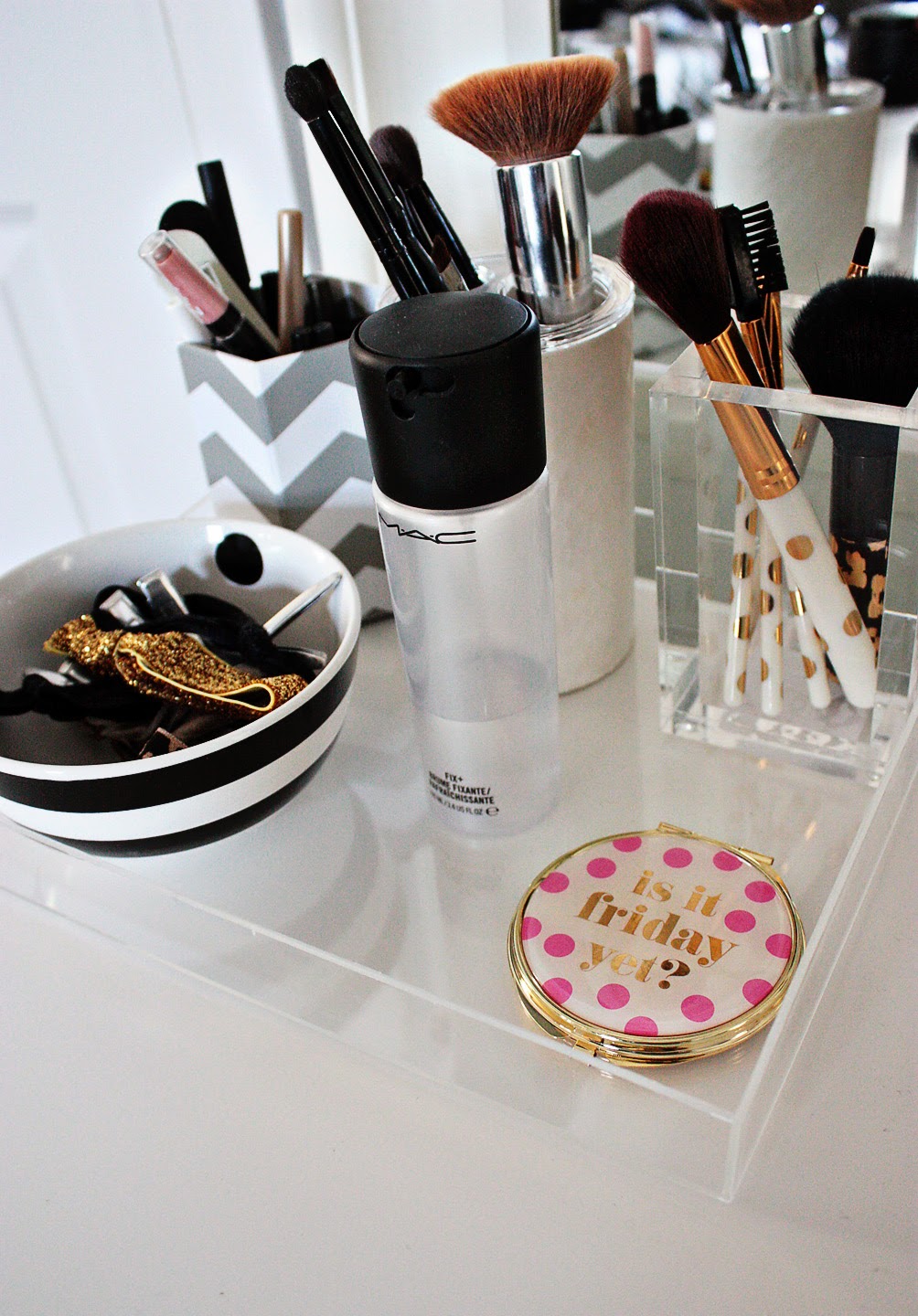 I scooped up a few fun beauty items as well. This set of make-up brushes and compact from Forever 21 are surprisingly decent quality for the price.
Another thing that I've been wanting is a confetti wall. I had my heart set on gold, but I think the silver adds a more subtle elegance to the space. I whipped up some artwork during my daughter's nap, which was inspired by this mug from Indigio.