The Romantic Bedroom Ideas on a Budget

The bedroom is expected to bring peace and calm. It is the part of the house that holds sizzling memories too! Also, your bedroom is not only for sleeping. It's for lounging, romantic evenings with your significant other, cuddling and relaxation. Turn your bedroom into a romantic retreat no matter how small your budget. Creating a romantic bedroom doesn't have to cost thousands. You may need to add a few inexpensive items, but the most romantic bedroom ideas focus on atmosphere, not acquisition. And given below are some of romantic bedroom ideas that can encourage tranquility and togetherness without spending a tremendous amount of money. Take a look!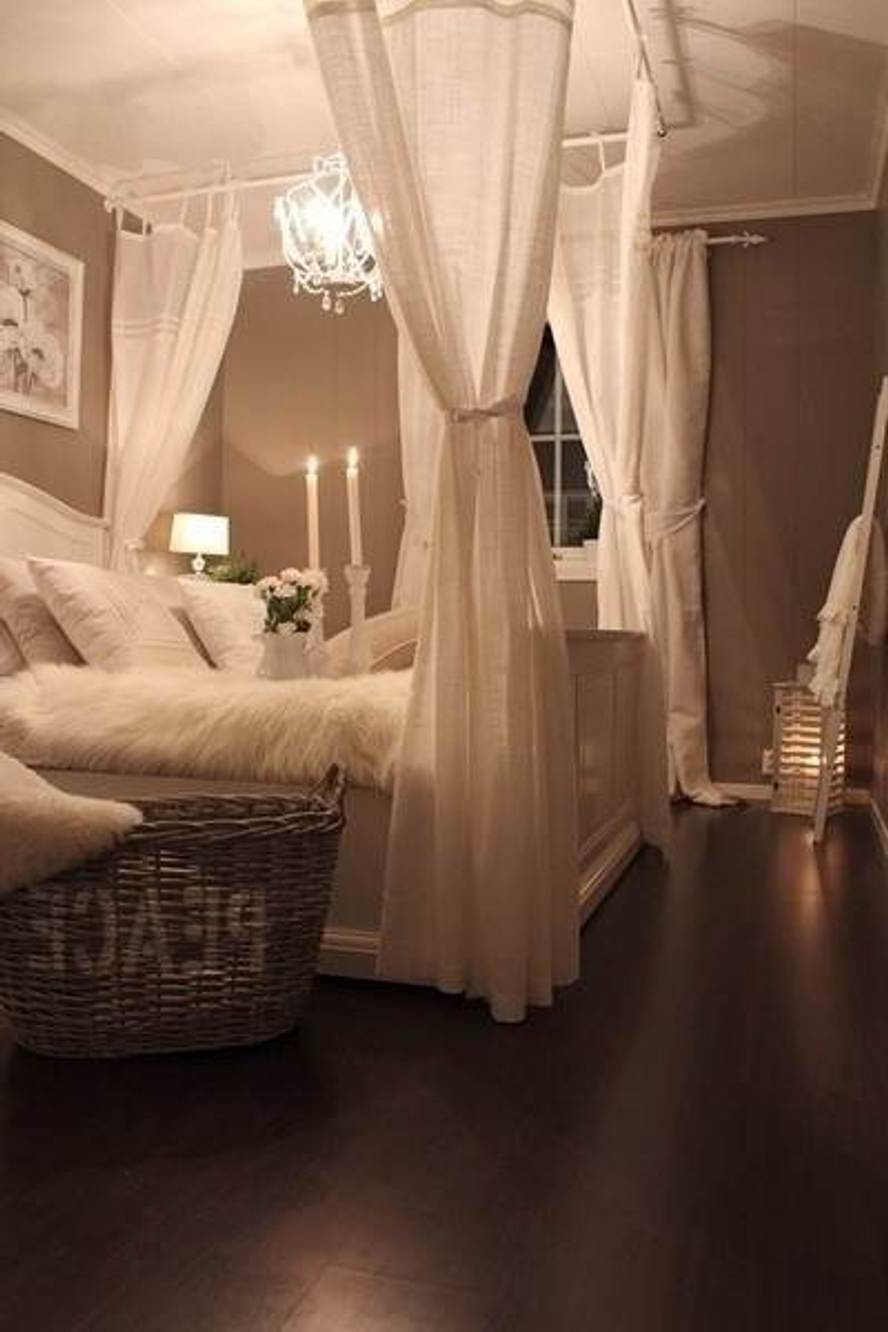 Romantic Bedroom Ideas Easy and Cheap  
Most couples are happier without a TV in the bedroom. Although watching TV in bed is occasionally a fine experience, more often it simply brings unpleasant elements of the world into what should be a sanctuary. If you do decide to have a TV in your room, make an agreement that it should only be turned on by mutual consent. Instead of a TV, put a bookcase in your room filled with romance novels and guides to romantic love. Give yourself a place to browse for new fantasies from time to time. Then, fresh and artificial flowers alike can enhance the overall romantic feeling in any room. Add them to your bedroom in different arrangements and vases. A cylinder vase picked up at your local dollar store can be used to hold a single silk orchid and is the perfect touch for modern romance. Red roses, purchased at a discount the day after a holiday, invoke amorous sentiment when used as your bedroom dresser centerpiece.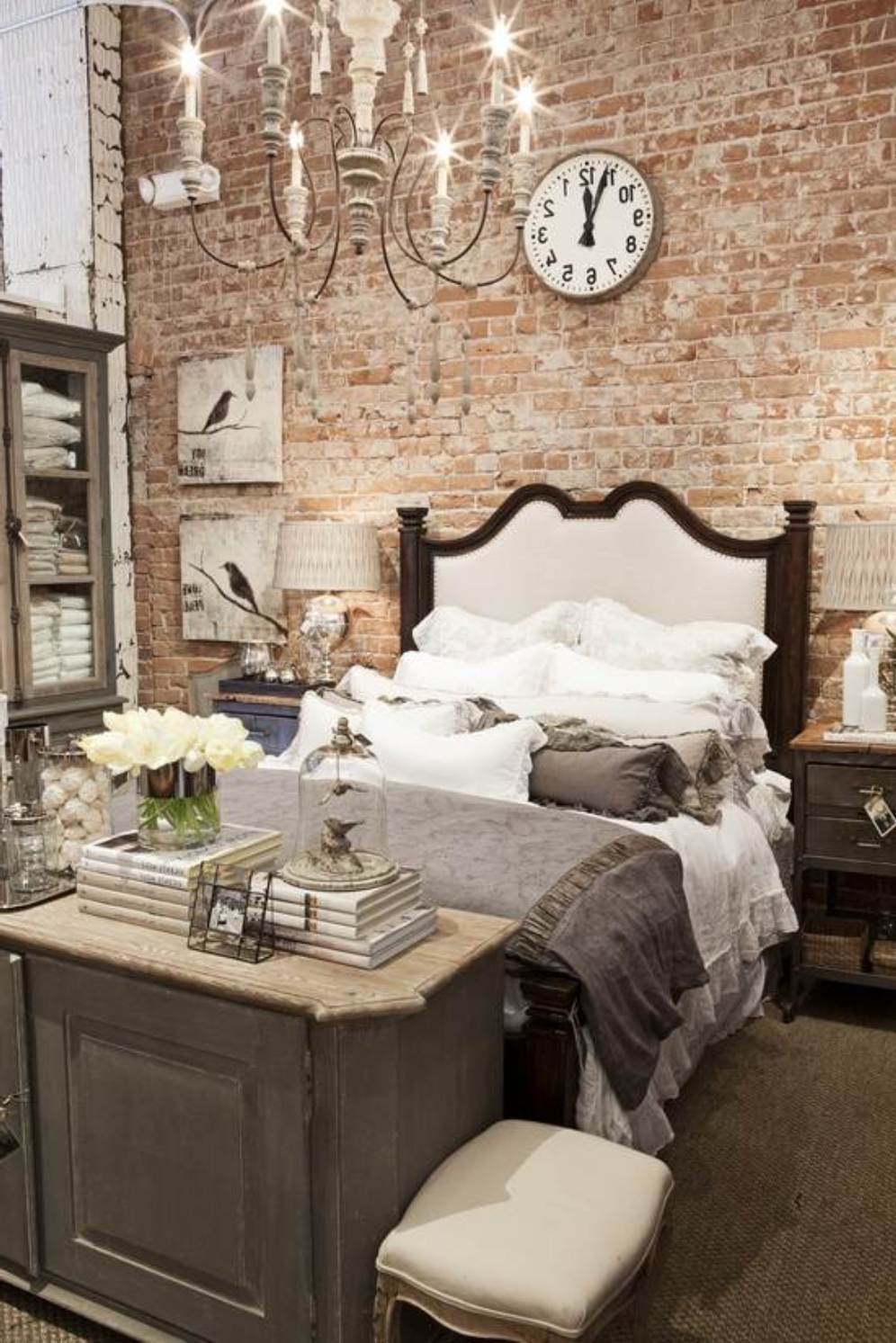 Romantic Bedroom Ideas with Exposed Bricks
Romantic bedroom ideas should have comfortable beds with attractive bed linens. There's nothing like sliding between cool, crisp sheets. Make sure yours are clean and ironed. Buy new ones if necessary, and buy the highest thread count you can afford. It's better to have one good set than three cheap ones. Replace squashed, musty-smelling pillows, and toss that ugly bedspread in favor of an inexpensive cotton coverlet. You can buy that pricey comforter set of your dreams later, but don't live with something unappealing until then. Also, don't forget about the fabric. You can purchase several yards of sheer netting for less than $30. Hang the fabric from eye hooks you screw into the ceiling above your bed to create a romantic canopy. Drape it over your windows, allowing it to flow to the floor on one side. These subtle hints of romance go a long way for your small investment.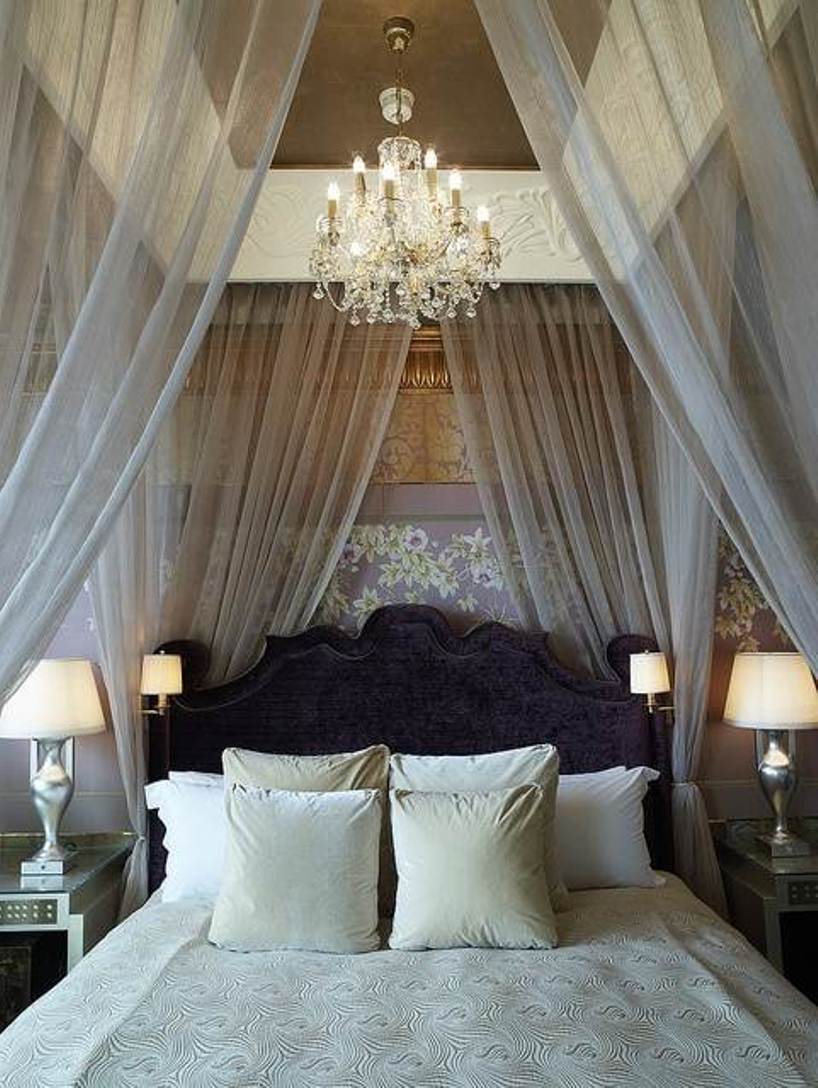 Romantic Bedroom Ideas for Togetherness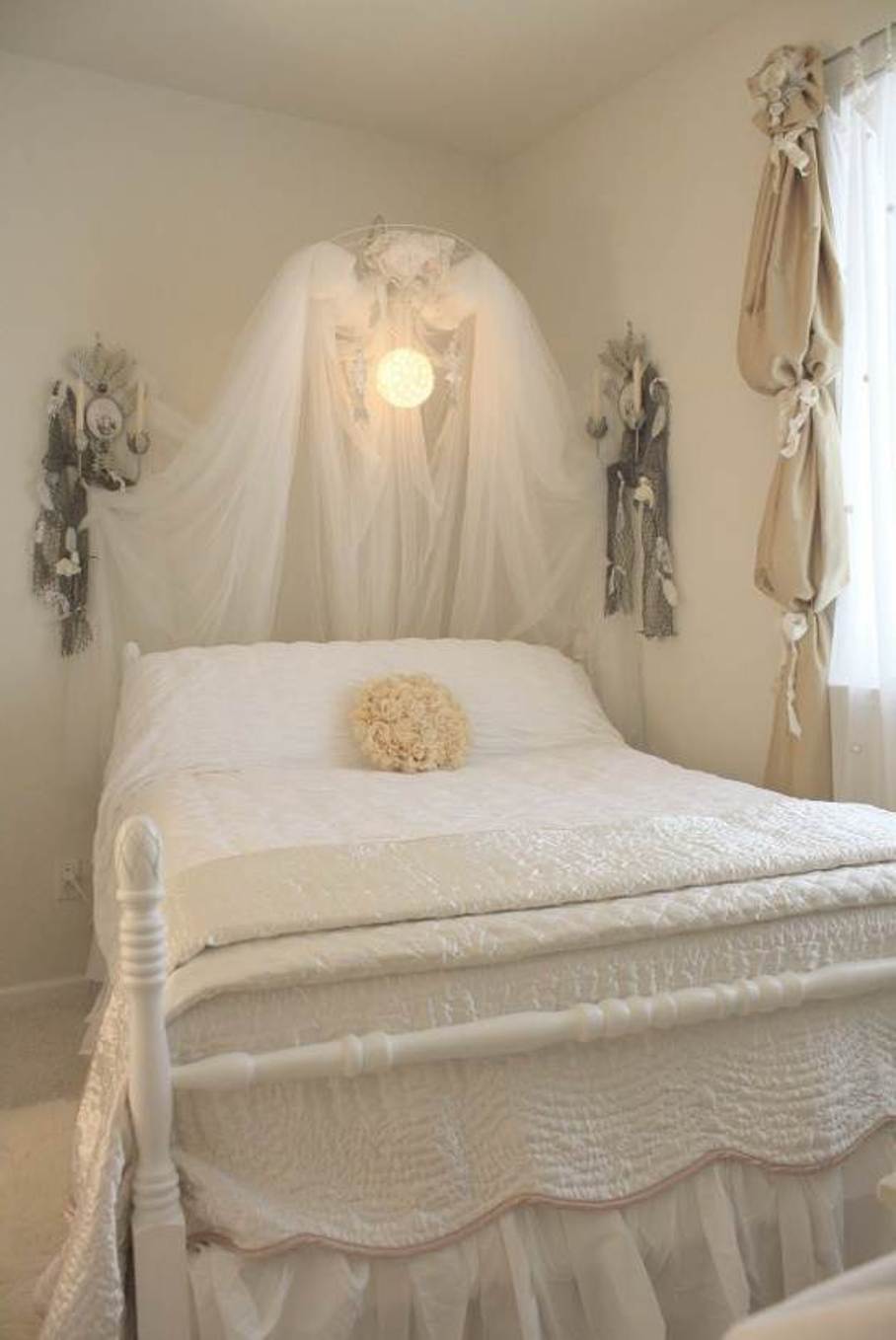 Sweet Romantic Bedroom Ideas
A chandelier is a must in any romantic bedroom ideas. If you can't wire a chandelier into your ceiling, convert it for plug use and hang it directly over your bed like a swag lamp. Shop home-improvement stores for modest prices on new chandeliers, or hunt for an old one at flea markets and thrift stores. Add your own baubles and crystals to a plain one if necessary. Whether or not you hang a chandelier, add dimmer switches to all your bedroom lighting. Buy them at any hardware store. They're cheap and easy to install. Nothing says romance like soft lighting. For the floor, hard-surface flooring is pretty to look at, but soft rugs add warmth and comfort to your bedroom oasis. Keep slippers resting on comfortable rugs at each side of your bed, and place a larger rug in the center of the room to make the transition from a cozy bed to cold floors less shocking. Rugs are significantly less costly than installing carpeting throughout the room. Place them well, and you will get the same benefit. These were some romantic bedroom ideas on a budget for you. After all, you don't have to spend lots of cash to achieve this style of bedroom. With these ideas, you can get comfy with your partner under the sheets and enjoy your romantic bedroom's ambiance without breaking the bank.
Gallery of The Romantic Bedroom Ideas on a Budget
Noted as romantic bedrooms as well as Bedroom and also bedroom ideas and bedroom designs also romantic , This The Romantic Bedroom Ideas on a Budget is being packed with 4 highest quality high-def, do always check all of these 4 terrific high-def to not miss anything by clicking on thumbnail gallery below